THE PROPERTY
Cru Lamouroux
AOC Jurançon

The Cru Lamouroux (vineyard), located in the heart of Jurançon, Designation area, was bought on May 26th, 1895, by François Hourreu. Our vineyard spreads over 5,3 hectares of south and southwest- facing hillsides, with 20 to 40% slopes sheltered from the winds by deeply wooded surroundings.
Our vines' roots go deeply in a clayey-siliceous soil giving to our wines, their aroma.
Most care taken to our vineyard are carried out by hand; the vinification and bottling are made at the property. We have made the choice to take care of our wines-making process from "A To Z": from the care of the vineyard, then the maturing of wine, to finish with the tasting and the marketing of our wines.
When you choose a Cru Lamouroux, wine, you choose a wine that has been generously taken care of, from the grapes up to the taste!
Open every day
THE CRU LAMOUROUX OFFERS A FREE TASTING AT THE PROPERTY

Our property is open all the year. Tasting is free and convivial. The sight on the chain of the Pyrenees is splendid.
We have also a reception room to receive groups – a maximum of a hundred seated persons -, by appointment only, and give you an original and lively presentation of our domain.
Pierre-Yves Ziemek, Monique and Richard Ziemek's son, the fifth generation to undertake the family enterprise, aware of the richness of his soil, does his utmost to prioritize quality rather than quantity!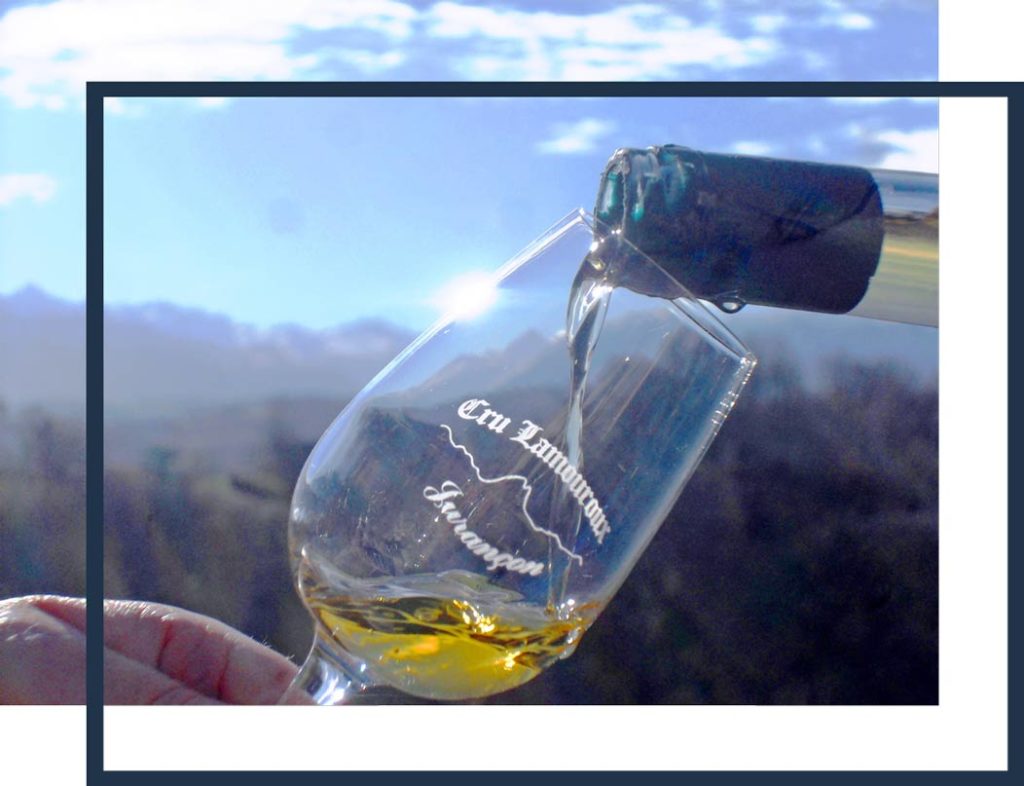 OUR PICTURES ON INSTAGRAM